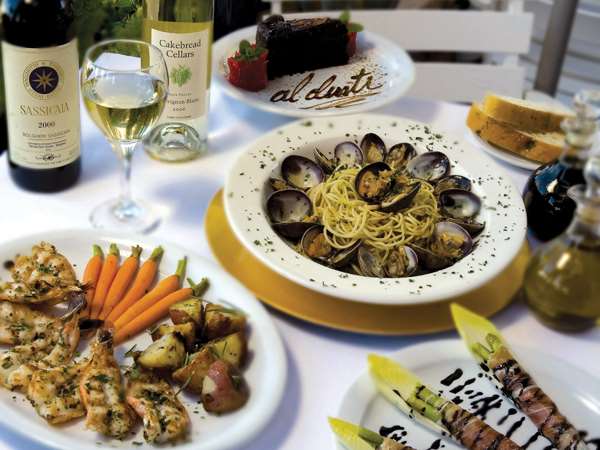 Per Riverside County Guidlines, we will be offering full outdoor and limited indoor seating.
The health and well-being of our customers & staff is our top priority, and we are approaching the reopening of our restaurant with that as our guiding principle. We are following all CDC and local health official guidelines and recommendations. In addition to all safety procedures currently in place for our take-out and delivery service, we are implementing the following as our dining room reopens:
Reconfiguring seating in the dining room, patio and bar to meet social distancing guidelines
Using signage to remind our guests to follow social distancing protocols
Reinforcing our employees' handwashing and sanitizing routines
Having hand sanitizer available for our guests
Making reservations available through OpenTable
Not presetting tables
These are just some of the changes we are making to protect your safety while at the same time providing the hospitality and delicious memorable food you've come to expect from us.
As well as dining in with us, we encourage take out/delivery orders. Please call us at (760) 325-1160 to place your takeout order. You may also order delivery with us through Postmates - contactless delivery is offered.
We encourage you to stay healthy and we look forward to serving you soon.
- Your Al dente Family