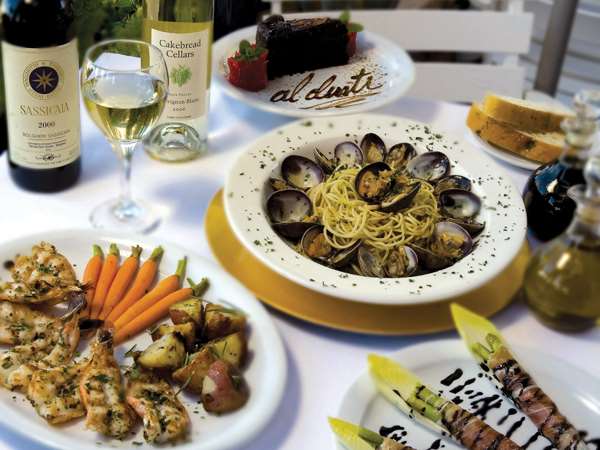 By order of The City of Palm Springs as of August 26, 2021:
Proof of vaccination or negative COVID-19 test within 72 hours is required for entry. This requirement is only for indoors and only for patrons. If you choose to not provide proof, you may dine with us on our outdoor patio.
City of Palm Springs COVID-19 updates can be found HERE.
In accordance with the City of Palm Springs Regulations, we are now requiring our staff and all patrons, vaccinated or unvaccinated, wear masks when entering the restaurant or leaving your table. Masks are not required while eating at your table.
FAQS:
Always wear a face-covering when visiting our restaurants.
Practice social distancing whenever possible (6 feet apart from others.)
Please make reservations if you are planning to dine-in. *If you are joining us without a reservation, please give the host your information and wait outside of the restaurant until you receive a text message that the table is ready.
We request the entire party has arrived prior to being seated.
As always, we will do our best to accommodate table requests, but cannot guarantee seating.
We are increasing the frequency of cleaning practices
Increased presence and use of hand sanitizers and soap
Ensuring that our staff are continuously updated and educated on preventative measures. Including always wearing masks. We have requested that they follow the guidelines of Riverside County Health Department and Centers for Disease Control and Prevention (CDC).
The health and well-being of our customers & staff is our top priority, and we are approaching the reopening of our restaurant with that as our guiding principle. We are following all CDC and local health official guidelines and recommendations.
These are just some of the changes we are making to protect your safety while at the same time providing the hospitality and delicious memorable food you've come to expect from us.
As well as dining in with us, we encourage take out/delivery orders. Please call us at (760) 325-1160 to place your takeout order. You may also order delivery with us through Uber Eats - contactless delivery is offered.
We encourage you to stay healthy and we look forward to serving you soon.
- Your Al dente Family